Newcomer Mariell obtained NOK 20,000 for the community centre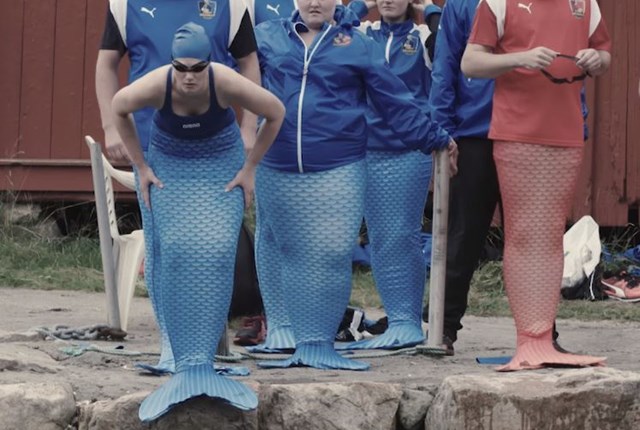 Beiardalen is a narrow wooded valley in Beiarn municipality in Nordland. It is here we find the Beiardalen community centre, run by Granli Sports Club.
Mariell Kristiansen is a relative newcomer to the area, but nevertheless chose to register for the Camp Grasrot competition (a team event involving creative cultural, physical and humorous games) in an effort to raise 20,000 bright and shiny kroner for the community centre in her new home.
After having put her body and soul into challenges such as mermaid swimming, Mariell's team ("Team Thomas") were the victors, with each team member raising 20,000 kroner for their respective grassroots recipients.
The whole village was invited to a surprise party at the community centre to receive the cheque. Mariell thought it was important to bake a cake for the occasion.
As she herself said – "I can't just turn up with a cheque".
Before the coffee and cakes, Mariell took the floor and announced the surprise to an emotional audience.
"I don't know what to say", said Frank Mikalsen with tears in his eyes.
The money is going towards installing new plumbing at the centre, which has been sorely needed for a long time.