Per got a new start at the sports club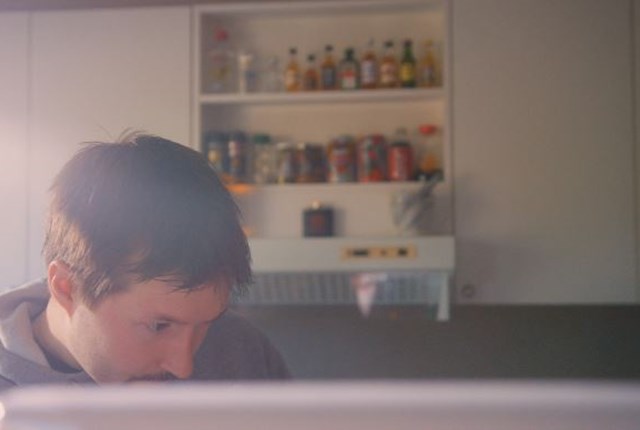 The 34 year-old needed new surroundings, but where was he going to fit in? Per Albin Skreien has made some new friends at Eidanger Sports Club.
Five years ago he needed help, but now he is here helping others. Things to do and responsibility became the recipe for his new start.
An enthusiast and a great resource
It is Tuesday morning and in the club house at Eidanger in Porsgrunn Per is making waffles and coffee and serving the town's best sausages. He does this every Tuesday, and on match days as well. He is in high spirits. The former substance abuser has become an active cyclist, a member of the paddling group, runs the kiosk, and is one of the club's enthusiasts. All because it was at his local sports club that he found the setting he needed to make a fresh start.
"The sports club gave me a very warm welcome", says Skreien. "I isn't so easy to make new friends when you're 28. Now I'm very happy. Having somewhere to go means everything to me", he says.
He runs the kiosk with Aslak Fiskum Hansen, who was also a substance abuser in his time. But they don't just sit there watching the coffee percolator and the waffle iron. They also act as mentors for new members who need a little help finding their feet in new surroundings, and in their new active and substance-free lives.
"They are an enormous resource at Eidanger Sports Club" says Oda Blålid, who is project manager for the aftercare initiative "Gøy fritid for alle" (Fun recreation for all), organised for former substance addicts in collaboration with the municipality.
"Our aim is that those taking part shall become independent and equal participants in everyday sporting activities in the local community", she says.
More than just a sports club
Since 2014 Eidanger Sports Club has received more than 100 enquiries to join the "Fun recreation for all" project, and the organisation currently has 40 ex-addict members. As newcomers to the club they can for instance join a group training for cycle or ski races, or participate in volleyball and table tennis tournaments. But most important of all, they are integrated into everyday activities on a equal footing with other club members.
"In a work setting you can make adaptations to the work situation for when people are at work. As a sports club we can contribute by organising meaningful and active activities in an inclusive environment when people aren't at work", says Oda Blålid.
"This is proof that a sports club is so much more than just a sports club. Associations such as this join in and build communities right where they are," says Åsne Havnelid, CEO at Norsk Tipping. She has herself spent a great deal of her life working for sports and humanitarian organisations.
Choosing social responsibility
Eidanger Sports Club has been working with inclusivity for many years, focusing in particular on ex-substance addicts, refugees, children from low-income families and children and young people with disabilities.
Kjetil Haugersveen, who is the the club's administrator, was among those who took the lead when ten years ago the club decided to take on a greater level of responsibility within the local community. He says that it was then that they created the vision of "Norway's most fun sports club"
"We want to be a club where everyone has fun, regardless of their background or circumstances", he says. "This is the starting point for all the work we do here at Eidanger", he says.
He points out that membership has tripled since the club decided to widen its role in relation to social responsibility. Today, the club has more than 600 members.
Key grassroots support
In 2017, Eidanger Sports Club received 146,755 kroner in funding from the Grassroots Share. This is a scheme in which all those who participate in gaming with Norsk Tipping can select a funding recipient that will receive seven per cent of the amount they play for, without this affecting the player's stakes or prizes. This support is important for the inclusivity work carried out by the association.
"This is the best type of funding we can get. It can go directly towards our activities, giving us the opportunity to work in other fields and prioritise the time we spend on other initiatives, including the "Fun recreation for all" project.
Åsne Havnelid is very pleased to hear this.
"I've seen how important funding from gaming is for all the work carried out at community level, whether in brass bands, sports clubs or other voluntary organisations", she says. "We're proud to be able to work with the Gassroots Share, which contributes towards making each and every day easier for the voluntary sector", says Havnelid.